THINGS ARE MOVING AT A QUICK CLIP ACROSS THE COUNTRY
Friday, July 07, 2017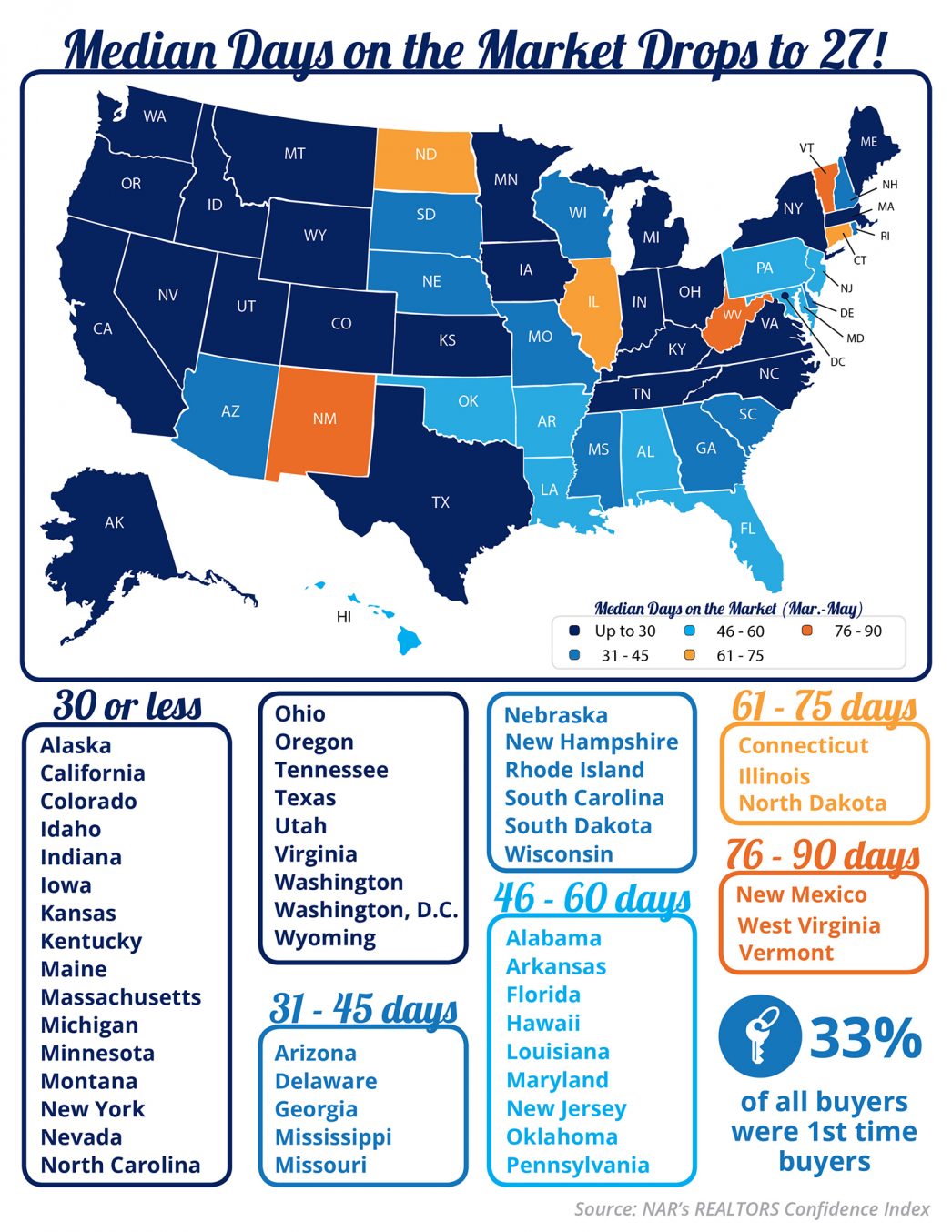 Some Highlights:
The National Association of REALTORS® surveyed their members for their monthly Confidence Index. Here's what they discovered:
Homes sold in less than a month in 24 out of 50 states, and Washington D.C.
Homes typically went under contract in 27 days in May!
So whether your are buyer or a seller in this market, be prepared to have the time to move quickly once a house hits the market, yours or someone else's!